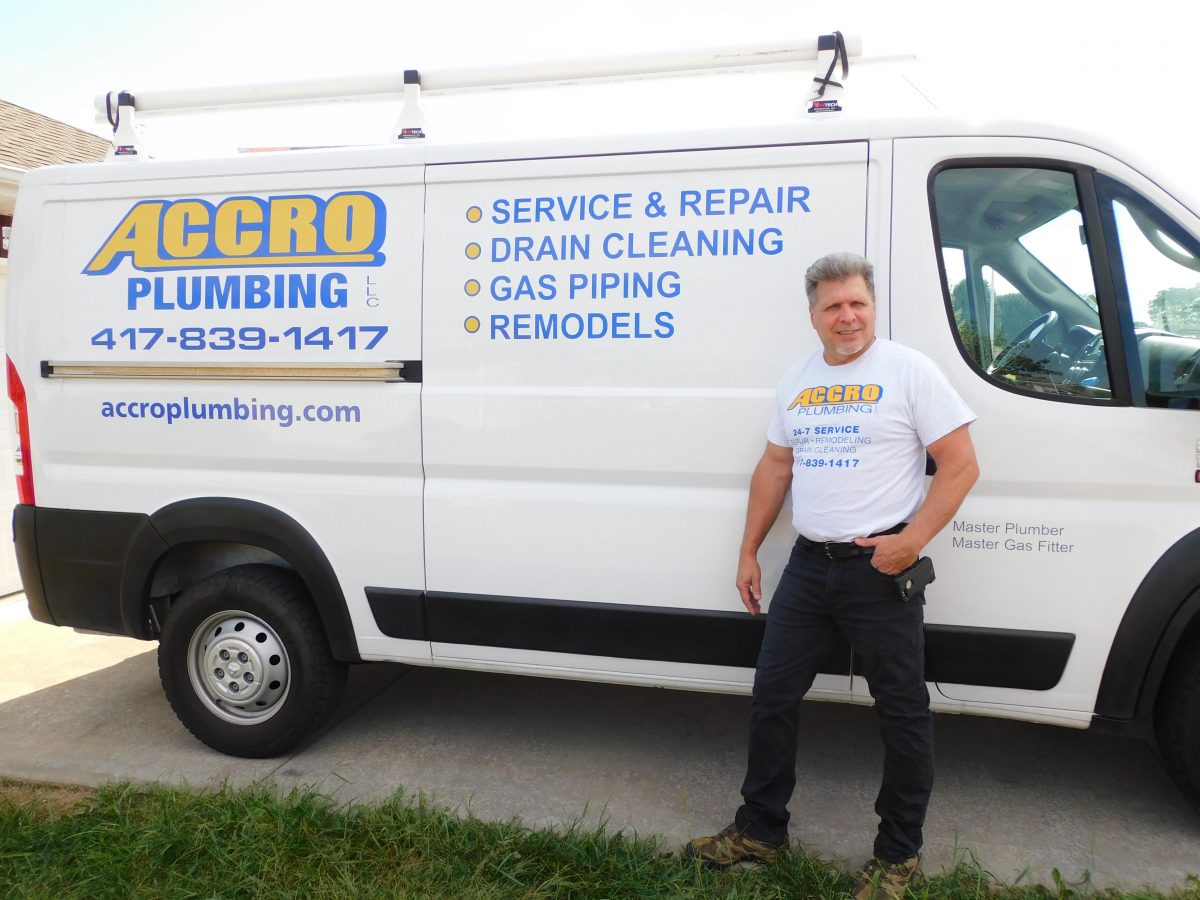 Hello, my name is Eric Gasa and I'm the owner/operator of Accro Plumbing, LLC. Since 1989, I've provided honest, professional service as a master plumber and master gas pipe fitter. Before moving to Missouri, I spent many years as a plumber in California. While working in some of the most beautiful communities the Golden State has to offer, I learned the value of caring for my customers' needs. I'm committed to doing whatever it takes to not interfere with your private space.
Most home owners have limited plumbing knowledge, so in hiring someone to fix your immediate problem or install new fixtures, you have to trust what is said is the best solution for you. I can talk about my knowledge and experience in this business all you want, but at the end of the day, it's what my prior clients say that really matters. Please be sure to read my reviews below and on the Home page to get insight into how I treat my clients.
As a plumber, my philosophy is to do things the right way – the first time. I'm proud to say I'm not the cheapest plumber in town. But if you think a master plumber is expensive, wait until you hire an amateur! I will provide you with a fair estimate, I use quality (not big box store) materials, and I always go above and beyond for you.
Our service area is primarily the Greater Springfield, Missouri, and the surrounding cities of Republic, Nixa, Ozark, Clever and Billings. Give me a call at (417) 839-1417 and let's set up an appointment today!