Plumbing Problem?
Accro can help!
(417) 839-1417
Professional Plumbing for Your Home and Business
Whether you're planning a renovation, a new installation, or simply need routine maintenance on the plumbing and gas fixtures in your home or business, Accro Plumbing has you covered!  Licensed as both a Master Plumber and a Master Gasfitter, Eric Gasa has the years of experience and knowledge of all things plumbing that will serve you best. Eric believes doing things right the first time, at a fair price, will save you time, money, and aggravation in the long run. Call us any time, or use our handy appointment form — we want to help!
Proudly serving the Springfield, Missouri area,
including Nixa, Ozark, and Fremont Hills.
Our Services
Save the aggro… call Accro!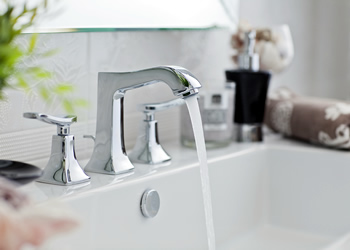 Residential Services
We service, maintain, and repair all plumbing fixtures, including water heaters, faucets, sink drains, showers, toilets, sump pumps, drain pipes, and more. We install new equipment such as water softeners, do complete bathroom and kitchen remodels, and so on.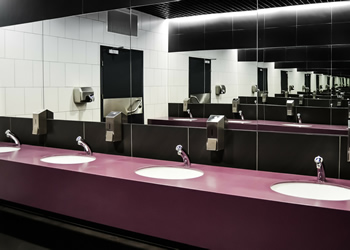 Commercial Services
Businesses need plumbing services just like houses, and we can handle all of the same issues at your commercial property that you may face at home. We can also run new gas lines for restaurant equipment, help parking lots drain better, and so much more.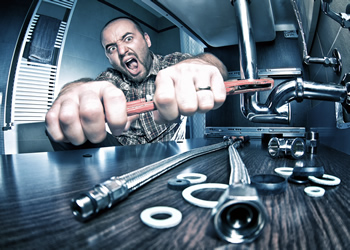 Emergency Services
Plumbing problems don't come with a "check engine" light, so when something happens, it's usually an emergency. We are just a call or text away. Don't let a amateur repair effort make it worse; save yourself the time AND headache!
Eric Gasa, Accro Plumbing
Master Plumber, Master Gasfitter
Why Choose Us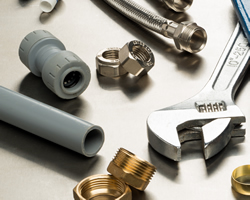 Experience, Experience, Experience
We've been making repairs and installing new fixtures since 1989. We've not only seen it all, we've fixed it all! That kind of experience is priceless when it comes to plumbing emergencies.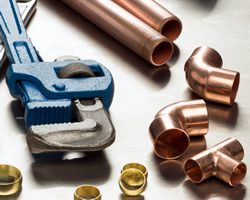 Professional & Exemplary Service
Taking care of our customers isn't just a slogan for Accro Plumbing. We truly go above and beyond the call. You may not see the care we put into all aspects of our business, but you will notice the results!
What Our Clients Say
I have known Eric for about a year and used his services several times. Most plumbers that I have met are not very personable or don't want to take the time to explain the options or costs associated with fixing the problems. I appreciate the quality Eric places on fixing the problem, ensuring you understand what has been done at a great price. I would highly recommend Eric Gasa of Accro Plumbing.

When I needed a plumber, I wanted one immediately. I called Eric with Accro Plumbing on recommendation from a friend. Eric provided prompt service and was very accommodating to my schedule. I would recommend Eric's services as he is both professional and pleasant to work with.

Eric has been helpful on two occasions in which he was a life-saver. He was quick to respond, and was able to fix our plumbing issues in a timely manner so we could operate as a salon. No water = no hair cuts or colors. So, very important we have running water! He was able to get us up and running. Thanks so much for taking care of us!

When I had a horrible plumbing emergency at Christmas-time, and family on its way in from out of town, Eric saved the day. He quickly came and helped solve our problem, all done with efficiency and professionalism. Eric is very knowledgeable, and truly cares about his work and the satisfaction of his clients.

I highly recommend Accro Plumbing! Eric showed up on time and did the job thoroughly and professionally. I am very satisfied with his work and would refer him to anyone needing a quality plumber! Thank you from a pleased customer.