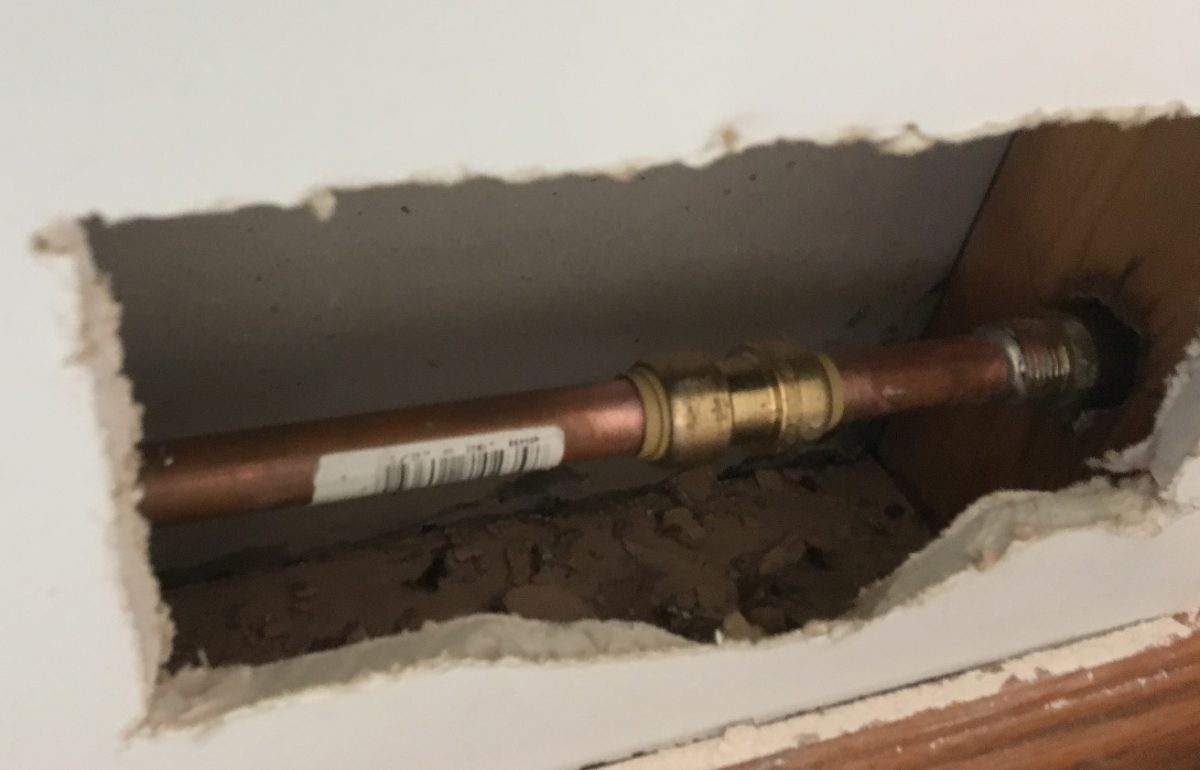 Leaking pipes are no fun. If you can catch the leak early, that is the best thing. Unfortunately many times that is not the case. With your pipes running in your walls, leaky pipes can be a silent disaster.
Some of the tell tail signs of leaky pipes can be your water bill being higher than normal, water spots on your walls or ceilings or a loss of water pressure. If the leaks are bad enough you can start to see puddles forming on your floor, which needs to be handled immediately.
Depending on how bad the leak is or where it is located, you should probably turn of the water at the main valve immediately to save yourself from more or extensive damage. At this point you have two choices…
Take on a DIY project or call a professional plumber.
If you do not want to deal with the hassle or the nightmare, then give us a call here at Accro Plumbing. We will diagnose your problem and let you know what it will take to resolve it.
You can call us at (417) 839-1417 or fill out our Set an Appointment form and we will call you just as soon as possible to set-up a time to come out and fix your leaking pipes.