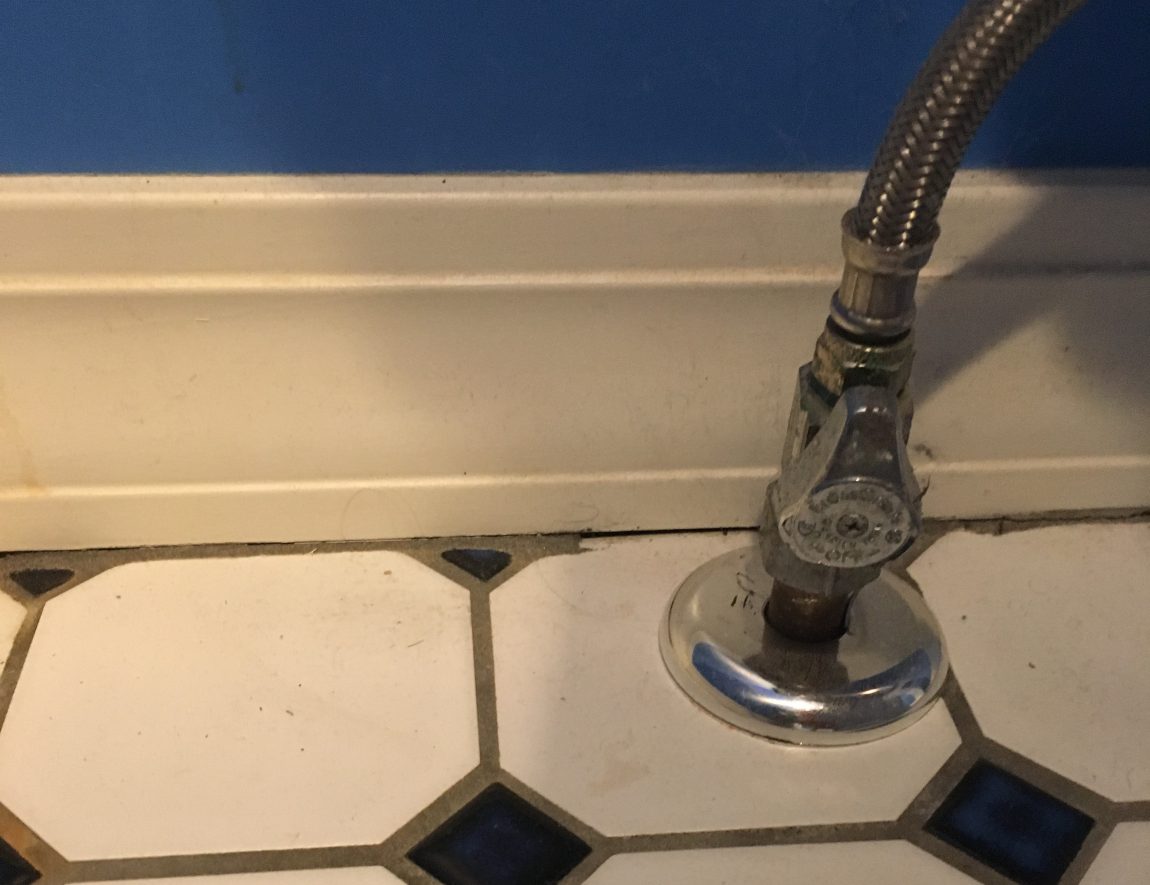 Water Damage Prevention
Today we want to talk about water damage prevention and what you can do to hopefully cut down on the chances of this happening.
There is an unsettling feeling when you walk into your home or office and hear water running that shouldn't be. You rush to the sound and discover something went wrong and now you have water damage that could result in thousands of dollars. Here are a few maintenance tips you can do that may help prevent having that unsettling feeling when you hear the water that is not suppose to be running.
Replace old washing machine hoses, toilet supply lines, and dishwasher supply lines as all of these can have a slow leak causing water damage to your floors, walls, and cabinets.
Replace all angle stops that are old, and don't shut off completely. If an angle stop was to come loose this can cause major water damage to your home or office very quickly. Know where your water shut off valve is and know how to shut it off. If you have an angle stop come loose, to get the water to stop you will most likely need to turn the main water supply off. The longer it takes you to locate the main shut off valve and get it turned off the more water damage is happening. Most homes will have a water shut off located near the mechanical room. Office buildings can be a little hard to discover, their main water shut off valve is normally hidden somewhere in the ceiling and requires a ladder to be able to shut the water off.
Replace and relocate water lines that are installed in an exterior wall, that can freeze and burst in the winter.
Disconnect lawn hoses from the hose bib and water hydrant. Most people think this is something you only need to worry about in the winter time, however it could be beneficial in the summer time as well. The hose does not necessarily allow all the water to drain and during cold freezing temperatures, it can expand causing the pipe to the hose bib to burst, once the water thaws out it will leak causing water damage to your home and could be months before it is discovered. It is important to remove the lawn hose, especially if you have energetic pets that like to play tug-a-war. Dogs have been known to play tug-a-war with the lawn house, causing damaging to the house bib or water hydrant, causing significant water damage.
These types of simple water damage prevention suggestions can help you avoid thousands of dollars of water damage to your home or office.
If you need a plumber to help you replace or repair any of the items mentioned above, give us a call at (417) 839-1417 or fill out our contact form and one of our professional plumbers will get in touch with you.