Are you a do-it-yourself person?  Maybe you can relate to this…
Recently a customer called us to replace the electric water heater in his home. In the process of installing new vinyl flooring, he removed the water heater from the mechanical room to allow for complete installation of the flooring. Once the floor was installed he re-installed the water heater and discovered there was no hot water. It turned out when he drained the water from the water heater, before removing it to install the flooring, not all of the water drained. Sometime between removing and replacing the electric water heater, water had leaked getting the insulation wet. When he turned the circuit breaker on it literary burned up the lower heating element of the water heater.
Many times electric water heaters can be repaired, however at this point the best option would be to replace it with a new one.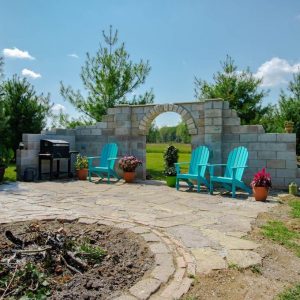 Today we live in a Do-It-Yourself (DIY) world. I mean who doesn't love a DIY project? We do, we have done many of them. Remember the Roman arched wall we built?
A person can spend countless hours watching videos on how to do a particular task, and most of the time complete the job successfully; however sometimes the little details may not be revealed or picked up on. This can turn the DIY project into DIY oops causing frustration and additional expenses.
Regardless if you are removing a water heater to install new flooring, putting in a new toilet, or water faucet, if you find your plumbing DIY project was not a success and you need us to come finish the job for you. Give Eric with Accro Plumbing a call at (417) 839-1417 or fill out our contact form.
Just as a side note, if this homeowner would have decided to change from an electric water heater to a natural gas water heater, this would have been a good time to make that transition. Eric is also a licensed master gas fitter and can give you an estimate in converting your appliances from electric to gas.