Do you have a leaky hose bib, also known as an outside water faucet or water spigot?
Spring is the time of year when people first try using their outside hose bib and find out it's damaged and leaking water. If this has happened to you, the probable cause is, damage caused by water that didn't drain out and froze. This causes the outer pipe to crack during the winter.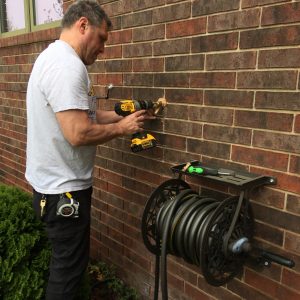 The hose bib will only leak when it's used and has water running through it. By shutting the bib off you can stop the water from draining into your house until repairs are made.
The typical repair for a hose bib damaged by ice is replacement.
If you have a leaky hose bib, Accro Plumbing keeps a variety of Woodford frost proof hose bibs in stock to meet your repair needs.  Give us a call at (417) 839-1417 or fill out our contact form.
We service the Greater Springfield, MO area, including Nixa, Ozark, Battlefield, Republic and the surrounding smaller communities.